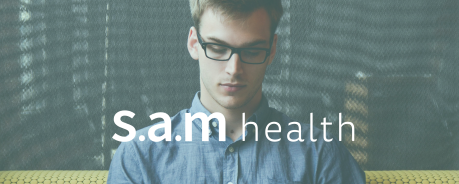 The process in detail:
A) Order a test. Register at samhealth.de and choose Hein & Fiete for your starting visit.
B) Make an appointment for the counseling with us. You will then receive your first test kit during a personal meeting at our checkpoint or by mail in case we do the counseling by phone. We show you how you can take samples quickly and easily. Together with us, you decide at what intervals you would like to test yourself in the future.
2) Take the samples at home unhurriedly as described in the instructions.
3) Send your samples to the lab: after you have taken your samples, you send them to our lab in the enclosed post-paid envelope with Deutsche Post. Your personal data will not appear on any of these sample tubes.
4) You receive your results via your cell phone, you do not have to come to the checkpoint again. The s.a.m team is here for all questions and can also help you with the next steps.
1) Shipping of your next test kits in discreet packaging. When your next test is due, you will receive a reminder text message. You verify your shipping address and pay through our secure online portal (we don't have access to your account information). We will ship the kit discreetly packaged as soon as the payment is received.
 
Danilo Schmogro
Communications and training checkpoint