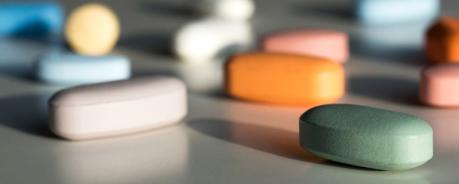 In the past, medical science was powerless against HIV and AIDS. Fortunately, today this is no longer the case. Modern treatments can prevent the multiplication of HIV in the body. The virus in this case hardly damages the body any longer. Still, HIV cannot be completely eliminated from the body; a cure is therefore not possible.
Thanks to the current treatment regimes people with HIV can now live with the virus for a very long time. We are talking of an almost normal life span. It is important to start early with the therapy (sometimes referred to as combination therapy). The drugs must be taken permanently and regularly.
The drugs can have side effects that vary greatly from person to person. Most people with HIV tolerate their medication relatively well. Even so, some do suffer from severe side effects.
Thanks to today's therapies, in countries with a good healthcare system fewer and fewer people develop AIDS.
For more information click on the following terms: