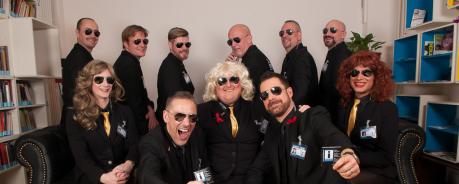 Being on the spot when you party
On-site work means that we are there for you on the spot and inform you about everything what's important for men who have sex with men.
No matter whether in the club, at the bar or while cruising. At Hein & Fiete, this important pillar of our prevention work is carried out by the Safety Crew.
The guys of the Safety Crew are volunteers and with them, you are just right for questions about parties, sex and drugs.
Mostly, you can recognize the Safety Crew by their colorful outfits and funny games.
If you want to join in, just click here.
Feel free to get in touch when you see us in the scene - until then, have fun partying!
If you are a party organizer and you are missing exactly this at your party, then contact Uwe.